The United Institute of Informatics Problems (UIIP) of National Academy of Sciences of Belarus and Speech synthesis and recognition laboratory, and the ELLIADD laboratory from the Université de Franche-Comté, organize the NooJ 2015 International Conference in Minsk, June 11-13 2015.
The Nooj 2015 Online registration system.
---
NooJ: a Software for Linguists
NooJ is freely available and runs on Windows, Mac OSX, LINUX and UNIX. See www.nooj4nlp.net to download NooJ, its manual, linguistic modules for over 20 languages as well as documentation, tutorials and reference.
---
Dear colleagues,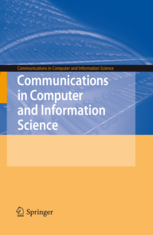 We are glad to announce that this year's proceedings of the conference were accepted for publication by Springer. The best papers will be published in proceedings volume in the series Communications in Computer and Information Science (CCIS) (http://www.springer.com/series/7899).
The topical scope of CCIS spans the entire spectrum of informatics ranging from foundational topics in the theory of computing to information and communications science and technology and a broad variety of interdisciplinary application fields.
CCIS is abstracted/indexed in DBLP, Google Scholar, EI-Compendex, Mathematical Reviews, SCImago, Scopus. CCIS volumes are also submitted for the inclusion in ISI Proceedings.
Publication process will start after the end of the conference.
Sincerely, NooJ 2015 Organizing Committee
---